Refer a friend or family member today! Share the love and you will receive a $50 credit towards any visit, and the person you refer will get a free exam, PLUS a big dose of love from all of us too!
Here at Haiku Veterinary Clinic our daily passion is to exceed your expectations! We're one big family, and fantastic clients like you make doing what we love even better! We're aware that many of you already recommend us to friends and family, and to show our appreciation we've created a special Care to Share program that is FUN for both you and the pet parent you refer!
Here's how it works: grab some Care to Share cards and pop your signature on the back, then hand your cards out to any pet parent you feel would be a fit, if they love their furry little fellas like crazy they'll fit in purrfectly around here!
And then when your friend or family member becomes a new client you will receive a $50 CARE TO SHARE credit towards anything at all – food, treats, toys even your next visit! Know lots of pet parents? Your special pet account sure could stack up!
Let's do it! Together we can build an amazing group of pet parents with you at the center! The countdown is on, let's create the best "PET CRAZY" community ever!
Have fun & start SHARING THE LOVE today!
Anyone you 're-fur' receives a free exam (and will love you for it), and as a THANK YOU from us, you'll receive a $50 credit!
Refer 5 friends and get $250.00 off your next visit!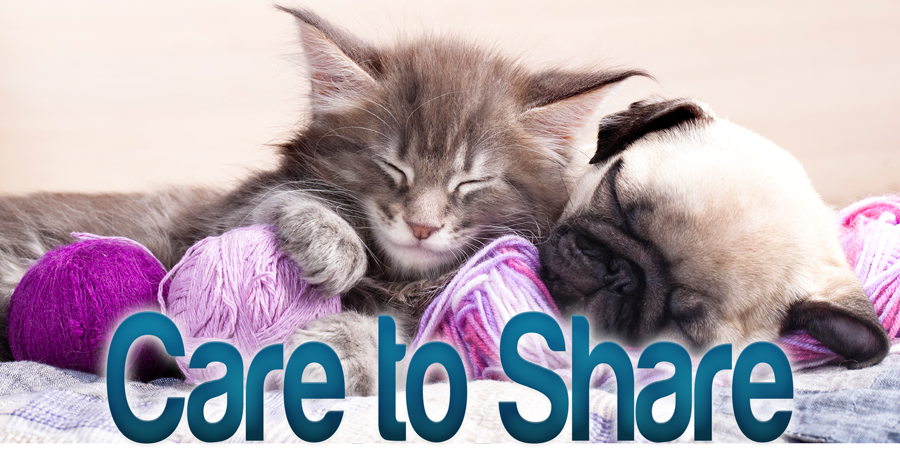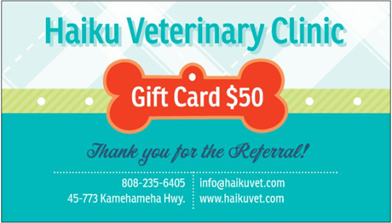 Free Post-Op Appointment
We understand that not everyone can afford to spay or neuter their pet in a veterinary clinic. Which is why if you choose to get your pet neutered somewhere else, clients are welcome to get a free post-op appointment done at the clinic for no charge at all.
Call today to make an appointment!
Free Post Adoption Exams
Adopt a pet from a local shelter? Make an appointment today for a free exam, and parasite testing! Make sure to bring in adoption papers when you come in for you appointment.